Here for you every step of the way
We know a tumor diagnosis can be frightening, but that's why we're here. Let the expertise and compassion of the UW Medicine team at the Alvord Brain Tumor Center put your mind at ease. It's a good feeling to know the innovative care you deserve is right here at home.
The Alvord Brain Tumor Center is located at UW Medical Center, the region's number one hospital that is nationally ranked in cancer care with the Seattle Cancer Care Alliance (SCCA)*. If you've been diagnosed with a brain tumor and need a consultation or desire a second opinion, please don't hesitate to schedule an appointment with us by calling 206.589.2282. Our team will help you get the care you need.
Our team includes neuro-oncologists, neurosurgeons, medical oncologists, radiation oncologists, neuropathologists, neuro-rehabilitation specialists, Magnet-certified oncology nurses, and palliative care specialists — all working together to treat our patients with brain tumors and their families.
Brain tumors form in one of two ways:
Primary brain tumor
A primary brain tumor can be cancer (malignant) or not cancer (benign):
A malignant primary tumor is more dangerous because it can grow quickly. It may grow into or spread to other parts of the brain or to the spinal cord. Malignant tumors are also sometimes called brain cancer. (Metastatic brain tumors are always cancer. They have spread to the brain from

cancer in another part of the body.)

A benign primary brain tumor is not cancer. Benign tumors can cause damage by growing into and pressing on other parts of the brain. But these tumors don't spread. In some cases, a benign tumor can turn into a malignant tumor over time.
Metastatic (secondary) tumor
This starts as a cancer in another part of the body, which spreads to the brain where it forms a new tumor. The cancer cells in the brain still look like the cells where they first started, like the lung or breast. They don't look like mutated brain cells.
What is a brain tumor?
A brain tumor starts when the cells in the brain change and grow out of control. As they continue to grow, they form a mass of cells that become a tumor. Brain tumors can cause damage by growing into and pushing on key areas of the brain, or if they block the flow of fluid around the brain. There are more than 100 types of brain tumors, but some of the more common types that occur in adults include gliomas, which are the most prevalent type of adult brain tumors, accounting for 78 percent of malignant brain tumors. Other common types include:
Astrocytoma
This is the most common type of malignant (cancer) brain tumor. Its name comes from the star-shaped brain cells that make up the tumor. These tumors can grow anywhere in the brain. Astrocytomas are also the most common glioma.
Oligodendroglioma
These brain tumors form in the cells that make the fatty lining that covers nerves (called myelin).
Meningioma 
This is the most common type of benign (not cancer) brain tumor. These tumors start in the lining that covers the brain. They can cause serious problems when they press on the brain or grow into nearby brain tissue. In rare cases, they can become cancer.
Brain Tumor Care at UW Medicine
A cancer diagnosis can be scary and leave you feeling anxious. At UW Medicine, we're here to help at every step of the way. The neuro-oncology program of UW Medicine and the Seattle Cancer Care Alliance provides the best possible patient-focused care for patients with brain tumors. We combine the most skilled, experienced and dedicated team with the most successful brain cancer treatments in an environment designed for the needs of our patients. Our goals include advancing the standard of brain cancer care, regionally and nationally. The neuro-oncology program of UW Medicine and SCCA has been a one-of-a-kind asset for brain cancer care in the Northwest for decades.
At the Alvord Brain Tumor Center at UW Medicine - Montlake, we provide a precise diagnosis, personalized care plan and team of experts who guide patients every step of the way, from consultation to treatment to follow-up care. We treat patients from across the country and offer access to leading-edge techniques, technologies, and treatments including cutting-edge clinical trials, proton radiation therapies and immunotherapy, so that you can get the most advanced, least invasive treatment for your condition. Our neuroscience team treats some of the most advanced tumors — giving us the high level of specialization required for successful treatment.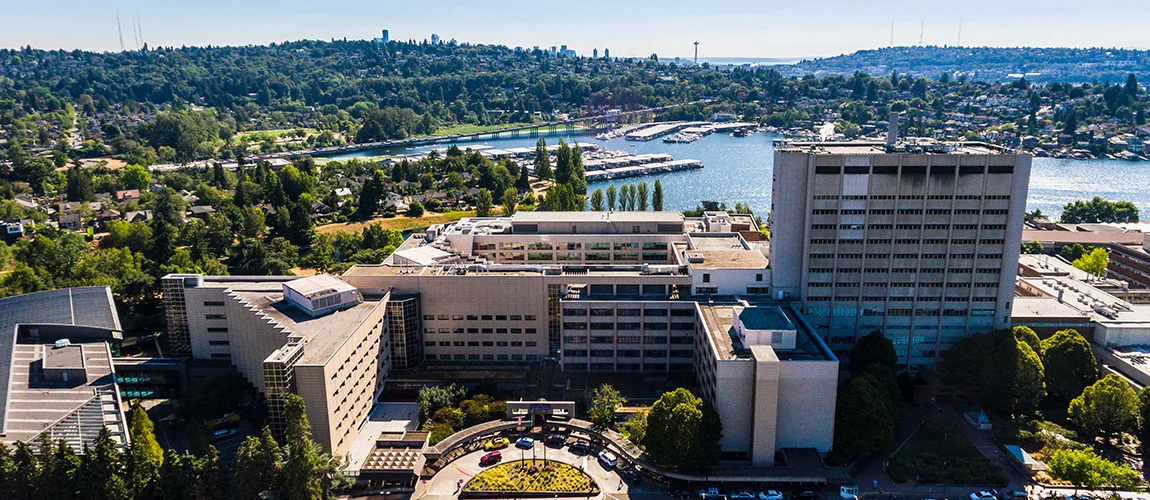 Don't hesitate to call us at 206.598.2282 to make your appointment with the experts at UW Medicine Alvord Brain Tumor Center today.
*U.S. News & World Report's Best Hospital Report (2020-2021): cancer care is ranked with the Seattle Cancer Care Alliance which is Washington's only National Cancer Institute (NCI)-designated cancer center.